We recently spent a day at Sydney Dyno so David Holdforth could give The Short Bus its annual health check.
After destroying a Shinko Hook-Up drag radial because Mick forgot to replace it with a harder-compound tyre for the dyno … Mick found a second-hand tyre, Dave fitted it and then they put the Gen 1 Hayabusa through its paces.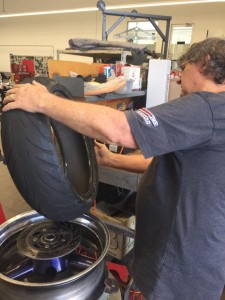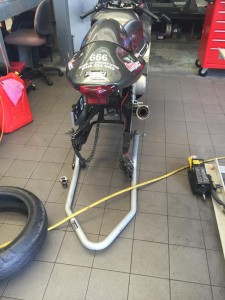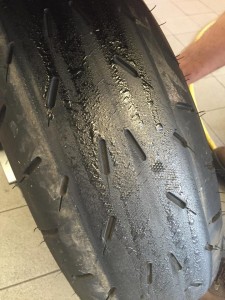 Check out the molten Shinko Hook-Up. This is why Shinko tell people not to use them on dynos. We offer the benefit of our own foolishness as a reminder to other racers.
After a couple of hours of tweakingon the dyno, Dave was happy with the results. There were no significant gains made to the overall torque or horsepower but a slight dip in the torque curve was fixed. That's a very solid recommendation for the workmanship of Leonard from Azzopardi Racing.
With the serious work finished, Mick removed Dave's O2 sensor and re-connected the WEGO 3 O2 sensor to make a run. This was a chance to confirm that the date gathered by this unit matched up with the data gathered by Sydney Dyno's Dynojet 168i, which is like a 250i but with an extra drum. And every possible option available. It really is the best of its type in NSW.
A hand-held Contour Roam3 camera was used to film this footage.