New helmets are great if they fit and give you what you want. But – it's also about the look!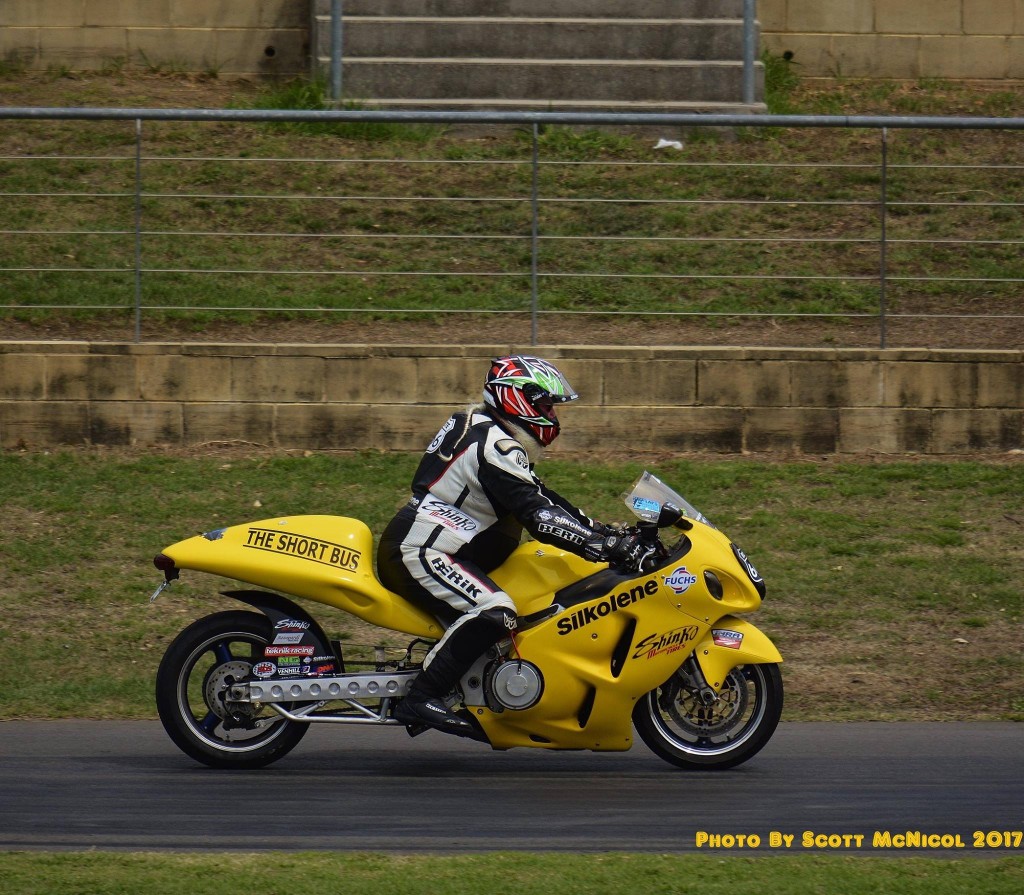 You know how it goes: Scrolling, scrolling and you see something that you absolutely must have.
Which is the very short version of how I ended up with a shiny new Kabuto RT-33 to replace my Kabuto FF5V.
When I got my Akiyoshi Replica FF5V, I wasn't planning on a new helmet. Under the old sanctioning regime at Sydney Dragway, the instant I ran quicker than 10.00, my previous helmet was no longer deemed to be safe because it was only certified to AS/NZS1698. If I wanted to continue racing The Short Bus, ANDRA demanded that I find a helmet carrying Snell certification. The same level of certification that was deemed suitable for all levels of motorcycle circuit racing was now unsafe for motorcycle drag racing, statistically Australia's safest motorcycle racing.
Despite years of lobbying, the faceless few decided that they knew more than the qualified experts who wrote the Australian Standard known as AS/NZS1698.
When Sydney Dragway and Willowbank Raceway started operating under IHRA sanctioning, a change to sensible helmet requirements for all motorcycles was one of the first changes many of us noticed. The use of AS/NZS1698 and ECE 22.05 was permitted for all motorcycle drag racing. Funnily enough, ANDRA followed suit shortly after.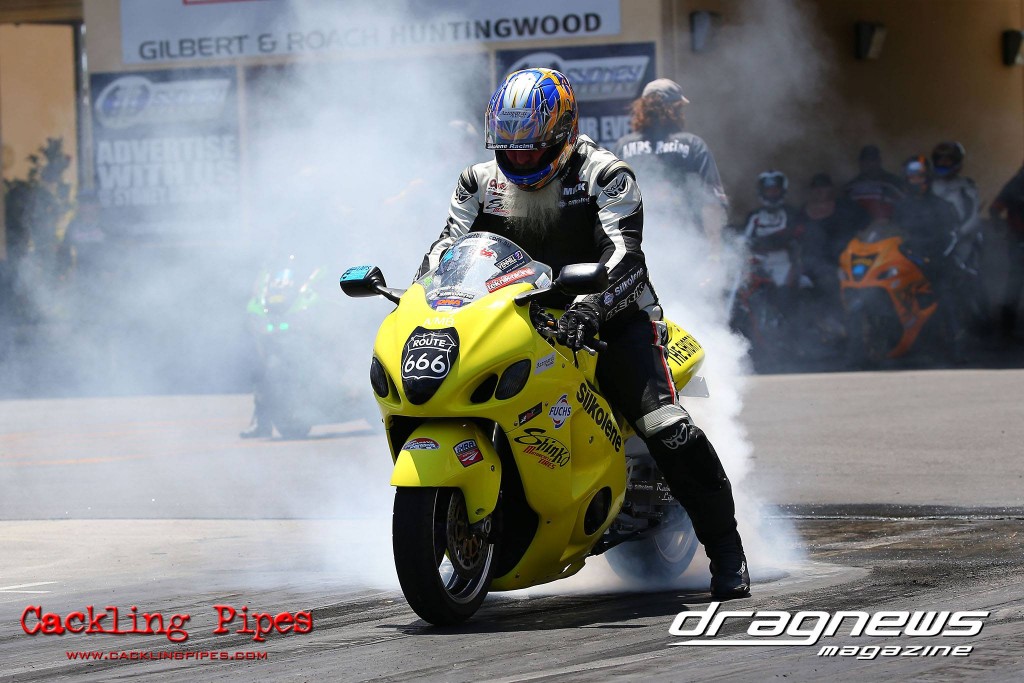 After two years of service, it was time to change helmets. The only reason: Vanity. Yep, I wanted a new look.
Chris from Moto National laughed and asked if I'd like to try a Kabuto RT-33. After selecting a suitably bright Veloce orange and green colour scheme, my new RT-33 arrived with spare visors and Pinlock inserts.
As I've come to expect from Kabuto, the fit and finish are both first-class.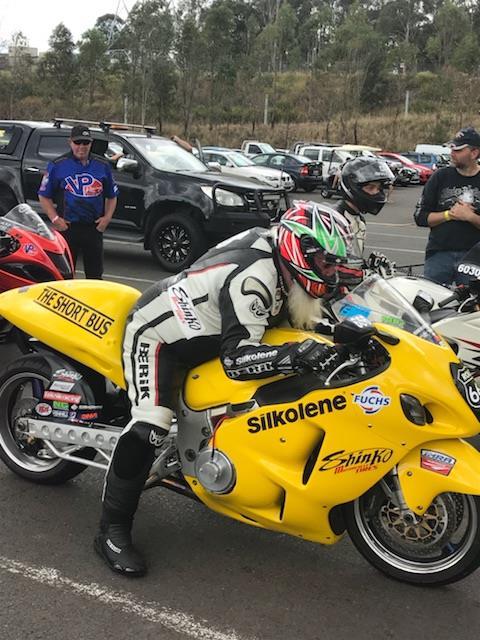 An unexpected and very welcome change is the higher eyeport. I can get my head further down and still see where I'm going. In drag racing, that's a huge benefit. Especially if you're carrying a belly that interferes with the back of the tank.
Being designed with the aid of wind tunnel, Kabuto helmets all feature Wake Stabiliser technology and are notably stable at higher speeds. The RT-33 seems to be as good as the previous FF5V.
Highly recommended.
Kabuto Helmets are distributed Australia-wide by Moto National. Check out their website for more info and your nearest Kabuto stockist.