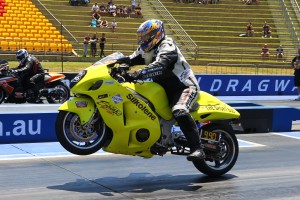 ydney Dragway ran two bike brackets as part of the Santo's Summer Thunder meeting.
Extreme Bike was a heads-up bracket run off a Pro Tree for bikes quicker than 9.00. The rest of us ran in Street Bike with DYO handicaps and a Pro Tree.
Both brackets were run on a three-round format so we all got four passes during the day and night.
In the three races, Mick scored one real win, and two alternative wins. Also known as losses. But that all depends on your viewpoint.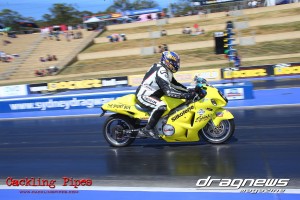 Launch on a solo pass. Or the world's slowest reaction time …
It was a great day and night with kids lining the fence and cheering us all on as we rode up the return road. Especially after the second and third passes. It was a night that will long be remembered with a smile.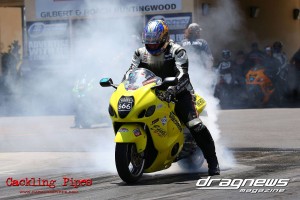 Because burnouts are fun!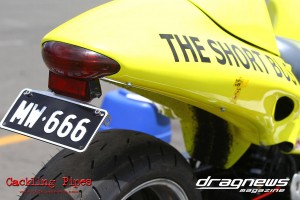 People keep staring at my rear-end!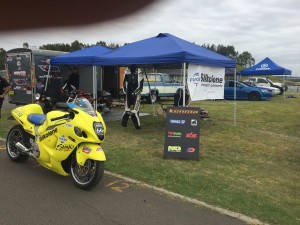 Our pit area at Santo's Summer Thunder.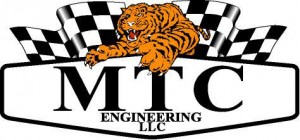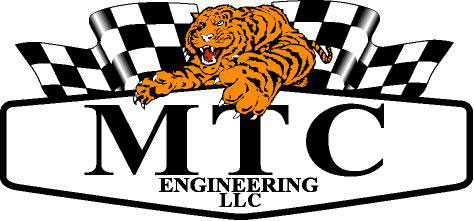 Following this meeting, a decision was made about replacing the MTC Multistage clutch in The Short Bus. After searching around and talking to people running them, an MTC Slider has been ordered. As soon as the original clutch basket arrives at MTC Engineering, they'll remove the gear and fit it to the new slider basket and ship the lot back to Australia. Special thanks to Scott Lynch from Rapid Motion for his help and assistance in making this happen.
Stay tuned for an article on fitting an MTC Slider as well as a direct comparison between it and the MTC Multistage clutch.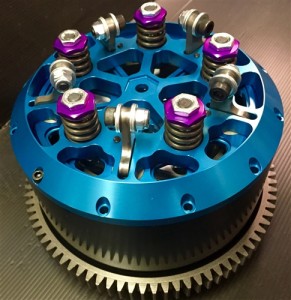 MTC Slider with lightweight hat and pressure plate.