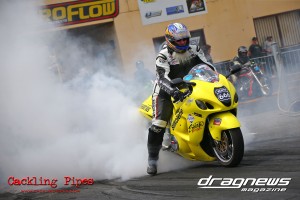 This year has been one long test & tune session. Every time I've taken The Short Bus out, it has been straight after a change. Thinking back, I don't think there have been two meetings where the bike was exactly the same as it was at the meeting before.
The year started off with a full service including fresh Fuchs Silkolene Pro 4 oil in the engine, a new Race Performance oil filter on the outside and the very same clutch plates from 2015. Good oil definitely makes engines last longer and also clutch plates.
The Shinko Hook-Up from the end of the previous season was still fine until a knucklehead forgot to swap it out before we hit the rollers at Sydney Dyno. That rear tyre is hanging on the shed wall as a reminder of what not to do. Thanks to John Warrian from Warrian Enterprises, a new Shinko Hook-Up arrived and lasted well into the second half of the season before being replaced. If you want traction that lasts and a tyre that doesn't need to be toasted to hook on any track, the Shinko Hook-Up is the tyre for you.
Nick from Teknik Motorsports has been modifying and swapping rear shock absorbers all year with the current shock labeled #8. Testing on the dyno is one thing, real world experience and feedback is more important as they verify the measurements.
Measurements were a desire for this year with the purchase of a WEGO III from Daytona Twin Tec. Good thing that gave me solid numbers at the track but I wanted more and bought a SL1 Shift Light controller from the same mob. I've never used it to control the shiftlight but it offers a very efficient datalogging feature that includes engine and rear wheel speed, perfect for tuning clutch slip and A/F ratios. That has helped me to finetune the air-fuel at 100% throttle from 7500rpm and up.
The electric shifter was removed and replaced with an air shifter that's not an off the shelf kit but one that I put together using the best components I could find. A Boost By Smith electric air shifter harness takes care of the electrics and the shift kill is in the ECU. I plumbed in an on-board compressor from Rocky Creek Designs as well as a 90-120psi pressure switch. As soon as the air pressure in the swingarm drops below 90psi, the switch kicks in and refills the air tank. I rewired the pass switch so that I can squeeze it and override the pressure switch if the pressure gauge on the dash tells me that I need to add a few pounds on the startline. The pump sits under the seat hump and the whole setup works perfectly. The shift switch is also the horn button but a switch swapper changes the purpose of the switch.
Still mounted atop the tank is one of my Contour Roam 3 cameras. Providing onboard 1080HD footage is part of the camera's role, the other is to monitor the tachometer, shiftlight and horizon. It also shows up if I'm not staging with the bike truly vertical. Combined with the datalogger, there's nowhere for me to hide from my mistakes.
I started the season with The Short Bus repainted a shade of yellow from cans of PlastiDip. After two meetings, the bodywork was handed to Brian Boon and came back coated in the shiny yellow that it now wears.
Rod Campbell from CutGrafix sorted me out with the signage for the bike as well as signage for my leathers. As well as stitching on the patches, the amazing Irena from OZMC Leathers also got to repair my leathers a couple of times this year after I got my lower right leg too close to the exhaust and melted the zipper and nylon expansion panel below the knee.
My Shark Race R Carbon Pro was deemed to be unsafe after I ran a few nine-second passes that were noticed by one official. The fact that it the helmet is considered to be acceptable by the FIM at all levels up to and including WSBK and MotoGp means nothing to some people. The replacement required the American Snell certification, a standard now even less common in Australia since the acceptance of the European ECE22.05.
Thankfully Kabuto make the fabulous FF5V and have had them certified to the Snell M2010 certification. An Akiyoshi Replica was located for me by Chris at Moto National in the correct size for my head and that's now my helmet of choice for racing. Chris also makes sure that my massive hands are safely encased in Five Racing Gloves.
With the recent change of sanctioning at Sydney Dragway, either of the two mentioned helmets is now perfectly acceptable for motorcycle drag racing under IHRA.
The engine has remained unchanged. Leonard from Azzopardi Racing put together a healthy package that still makes an honest 200 rear wheel horsepower with 115ft/lb of torque two years after it was built. That's two full seasons of dragging an all up weight of 395kg (870lb) down track. Excellent oil helps but that's a stout package.
Nothing has broken this year. No round of qualifying or eliminations was missed; it's been a dream run. Even if there have been a few unexpected wheelstands. Some of them higher than others! The only losses this year were directly attributable to the rider.
Three steel clutch plates were replaced due to the lightest of warping but that's enough to upset my clutch package. The APE Trac King fibres have now done the best part of two seasons without needing replacing.
At the moment, I'm experimenting with a clutch release that is controlled by my left thumb. Stay tuned for more info on that as I get it fully sorted.
In closing, I'd sincerely and wholeheartedly like to thank each of the following people and companies for helping me to continue doing what I love doing:
John, Warrian Enterprises for Fuchs Silkolene oil, Shinko Hook-Up tyres and Cat Crap;
Leonard and Deanne, Azzopardi Racing for support, advice and patience;
Dave, Sydney Dyno for dynotuning and advice;
Nick, Teknik Motorsports for suspension tuning and education;
Peter, Kenma for SBS Brake pads, NG Brake Discs, Venhill brake and clutch hoses, and DNA High Performance air filters;
Terry, IM Composites for fibreglass bodywork and assistance;
Chris, Moto National for Kabuto helmet, Five Racing gloves and Contour cameras;
Aaron, Earmold for hearing protection;
Graham, Australian Moto Gear & Clothing for crew shirts;
Rod, Cut Grafix for logs for leathers and bike;
Jeff and Heather, Bikereview for sponsoring Modified Bike at Sydney Dragway;
Grant and Kristy, Draggin Jeans for cargo pants;
Grant Stephens and Michael Wyllie from Cackling Pipes, and Jon Van Daal for photos that capture our sport;
And finally my mates Ken, Will, Momo, Ian, Mark,  and others that I get to share race days with.
Here's a selection of my favourite pics from this season.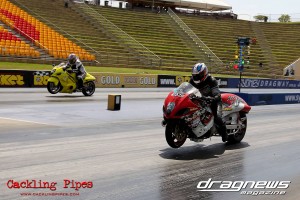 Azzopardi Racing Teammate Alex Borg and I leave the line.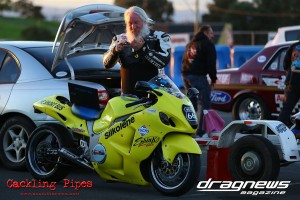 Nice moody shot of me trying to untangle a bloody cord!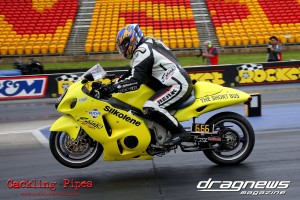 The feeling you get when the bike launches straight and hard is addictive.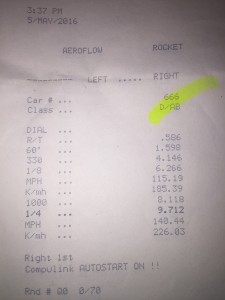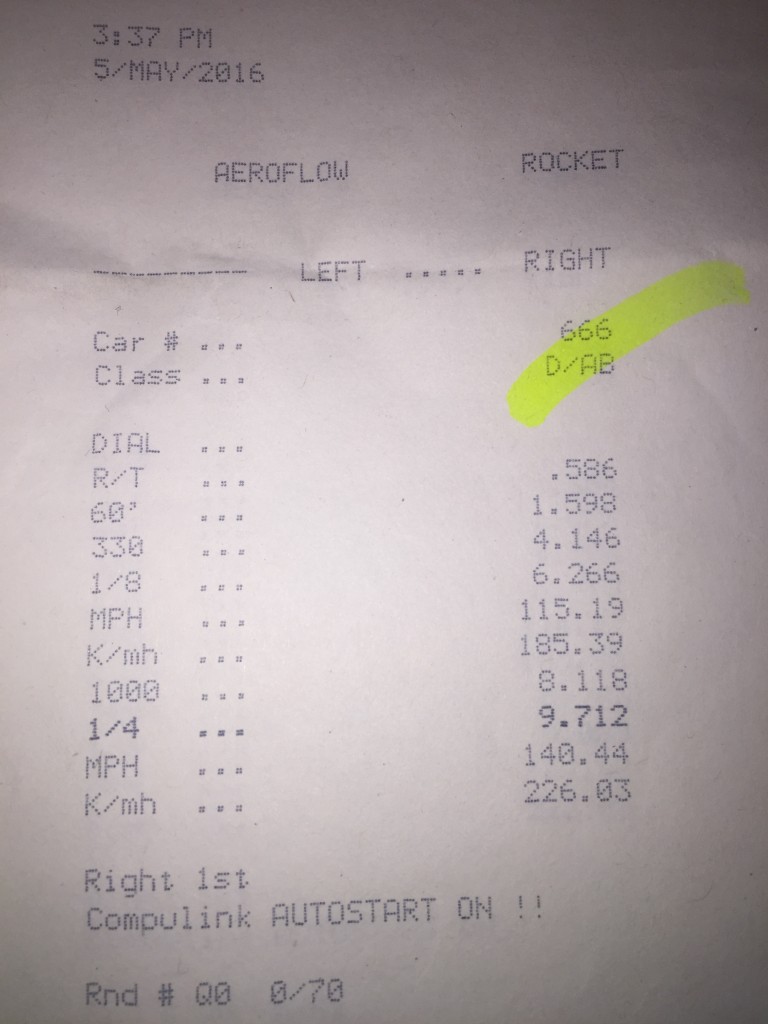 New Personal Best elapsed times.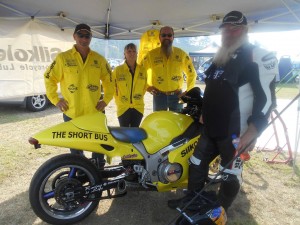 From the left: Leonard, Deanne, and Will all look like very bright foreman material in the new team shirts.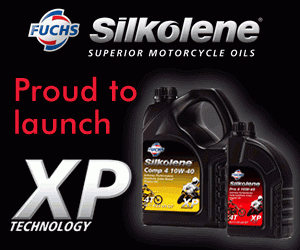 This is the Silkolene oil we choose to run in The Short Bus. If you're not running it in your street or race bike,
come and talk to us so that we can explain why you should.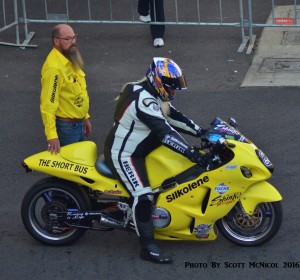 The view from above.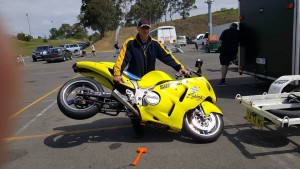 When it was time to make suspension changes at the track, there's no need for a fancy bike hoist in Azzopardi Racing. We have a Leonard for that!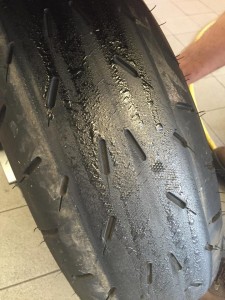 Don't take your lycra to the laundromat, or a Shinko Hook-Up on the Dyno!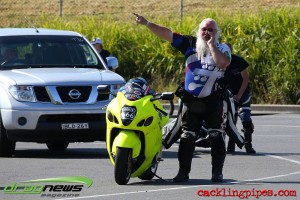 Mick says, "Here's a variety of the brands and products that we use and trust."